郑潇威 (2018级)
教育背景: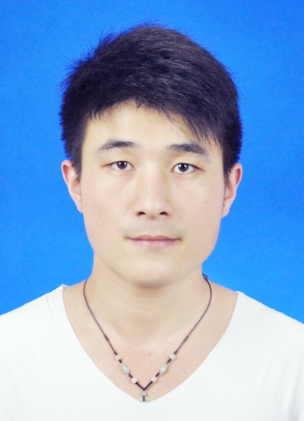 2011.9 - 2015.7 就读于常州大学,获工学学士学位
2015.9 - 2018.7 就读于复旦大学,获工学硕士学位
2018.9 - 至今 就读于复旦大学,环境科学博士(在读)
研究方向:环境毒理学;微塑料毒性效应;污水深度净化
论文:
[1] Xiaowei Zheng, Xianglin Liu, Liangliang Zhang, et al. 2022.Toxicity mechanism of Nylon microplastics on Microcystis aeruginosa through three pathways: Photosynthesis, oxidative stress and energy metabolism. Journal of Hazardous Materials. 426 (2022). 128094. (IF=10.588)
[2] Xiaowei Zheng, Yuan Yuan, Yanyao Li, et al. 2020. Polystyrene nanoplastics affect growth and microcystin production of Microcystis aeruginosa. Environmental Science and Pollution Research. https://doi.org/10.1007/s11356-020-10388-w
[3] Xiaowei Zheng, Weizhen Zhang, Yuan Yuan, et al. 2021. Growth inhibition, toxin production and oxidative stress caused by three microplastics in Microcystis aeruginosa. Ecotoxicology and Environmental Safety. 208,111575
[4] Yanyao Li, Xianglin Liu, Xiaowei Zheng, et al. 2021. Toxic effects and mechanisms of PFOA and its substitute GenX on the photosynthesis of Chlorella pyrenoidosa. Science of the Total Environment. 765,144431
[5] Yuan Yuan, Xiaowei Zheng, Haizhu Lin, et al. 2020. Development of a hydrophilic magnetic amino-functionalized metal-organic framework for the highly efficient enrichment of trace bisphenols in river water samples. Talanta.
[6] Xianglin Liu, Yanyao Li, Xiaowei Zheng, et al. 2021. Anti-oxidant mechanisms of Chlorella pyrenoidosa under acute GenX exposure. Science of the Total Environment.https://doi.org/10.1016/j.scitotenv. 2021.149005
[7] Xianglin Liu*, Xiaowei Zheng*, Liangliang Zhang, et al. 2022. Joint toxicity mechanisms of binary emerging PFAS mixture on algae (Chlorella pyrenoidosa) at environmental concentration. Journal of Hazardous Materials. 129355 (IF=10.588)
专利:
1. 黄德英,郑潇威,蒋旭瑶. 基于无线传感网络的水环境监测系统,实用新型专利,专利号ZL 2017 2 0376236.4.
2. 张继彪,王家齐,郑潇威.一种可回收地埋式污水处理系统,实用新型专利,专利号ZL 2017 2 0852344.4.