黄景龄 (2018级,已毕业)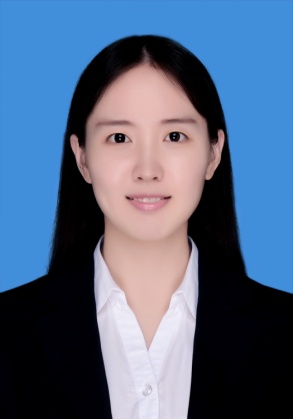 教育背景:
2014.9-2018.6 就读于吉林大学,同时获理学学士学位、英语专业双学士学位;
2018.9-2021.6 就读于复旦大学,获学术硕士学位;
研究方向:
城市生态学、环境污染物风险控制及环境健康评价研究
论文:
[1] Jingling Huang, Yuying Wu, Jiaxun Sun., et al. 2021. Health risk assessment of heavy metal(loid)s in park soils of the largest megacity in China by using Monte Carlo simulation coupled with Positive matrix factorization model. Journal of Hazardous Materials. 415, 125629.
[2] Jingling Huang, Yuying Wu, Yanyao Li., et al. 2022. Do trace metal(loid)s in road soils pose health risks to tourists? A case of a highly-visited national park in China. Journal of Environmental Sciences. 61,74.
[3] Ting Sun, Jingling Huang, Yuying Wu., et al. 2020. Risk assessment and source apportionment of soil heavy metals under different land use in a typical estuary alluvial island. International Journal of Environmental Research and Public Health.17, E4841.
[4] Xiao Li, Wei Sun, Dou Zhang, Jingling Huang., et al. 2021. Evaluating water provision service at the sub-watershed scale by combining supply, demand, and spatial flow. Ecological Indicators. 127, 107745.
[5] Xiaolei Geng, Dou Zhang, Chengwei Li, Yanyao Li, Jingling Huang., et al. 2021. Application and comparison of multiple models on agricultural sustainability assessments: A case study of the Yangtze River Delta Urban Agglomeration, China. Sustainability.13,121.
[6] Yanyao Li, Xianglin Liu, Xiaowei Zheng, Meng Yang, Xutao Gao, Jingling Huang., et al. 2021. Toxic effects and mechanisms of PFOA and its substitute GenX on the photosynthesis of Chlorella pyrenoidosa. Science of the Total Environment.765, 144431.
[7]Jiaxun Sun, Menglu Zhao, Jingling Huang, et al. 2021. Determination of priority control factors for the management of soil trace metal(loid)s based on source-oriented health risk assessment.Journal of Hazardous Materials. (in press)
邮箱:18210740006@fudan.edu.cn