刘向林 (2019级)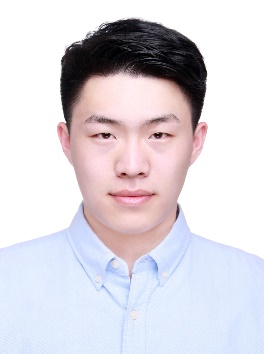 研究方向:环境毒理学,转录组学 ,PFASs对藻类的毒性机制
教育背景:
2015.9 - 2019.7 就读于中国农业大学,获农学学士学位
2019.9 - 至今 就读于复旦大学,环境科学硕士(在读)
论文:
[1] Xianglin Liu, Yanyao Li, Xiaowei Zheng, et al. 2021. Anti-oxidant mechanisms of Chlorella pyrenoidosa under acute GenX exposure. Science of the Total Environment. https://doi.org/10.1016/j.scitotenv. 2021.149005
[2] Xiaowei Zheng*, Xianglin Liu*, Liangliang Zhang, et al. 2022.Toxicity mechanism of Nylon microplastics on Microcystis aeruginosa through three pathways: Photosynthesis, oxidative stress and energy metabolism. Journal of Hazardous Materials. 426 (2022). 128094. (IF=10.588)
[3] Yanyao Li, Xianglin Liu, Xiaowei Zheng., et al. 2021. Toxic effects and mechanisms of PFOA and its substitute GenX on the photosynthesis of Chlorella Pyrenoidosa. Science of the Total Environment. 765,144431
[4] Li, Y., Yuan, Y., Sun, C., Sun, T., Liu, X., Li, J., Fang, L., Fan, Z., 2020b. Heavy metals in soil of an urban industrial zone in a metropolis: risk assessment and source apportionment. Stoch Env Res Risk A. 34, 435-446.
[5] Yuan, Y., Zheng, X., Lin, H., Li, Y., Yang, M., Liu, X., Deng, C., Fan, Z., 2020. Development of a hydrophilic magnetic amino-functionalized metal-organic framework for the highly efficient enrichment of trace bisphenols in river water samples. Talanta. 211, 120713.
[6] Zheng, X., Yuan, Y., Li, Y., Liu, X., Wang, X., Fan, Z., 2020. Polystyrene nanoplastics affect growth and microcystin production of Microcystis aeruginosa. Environ Sci Pollut Res Int.
[7] Zheng, X., Zhang, W., Yuan, Y., Li, Y., Liu, X., Wang, X., Fan, Z., 2021. Growth inhibition, toxin production and oxidative stress caused by three microplastics in Microcystis aeruginosa. Ecotox Environ Safe. 208.
[8] Xianglin Liu, Xiaowei Zheng, Liangliang Zhang, et al. 2022. Joint toxicity mechanisms of binary emerging PFAS mixture on algae (Chlorella pyrenoidosa) at environmental concentration. Journal of Hazardous Materials. 129355.